https://chovayhanoi.com/ was born with the desire to bring you a long-term and safe financial channel for individuals and families. Not only that, with office pawn services in Ha Noi & tphcm, we also aim at convenience and success for companies ..
Chovayhanoi with the mission of trying every day to become the leading provider of pawn services in the market and the most flexible and comprehensive solutions.
Professional pawn service
High quality pawn service, the most safe and reputable pawn service available only at chovayhanoi. If you need to hold cars, motorbikes, houses … or many other valuable assets. Please come to chovayhanoi immediately. Where you will experience the best quality pawn service.
Chovayhanoi is a cash support service. Lending in the form of pawn. With extremely cheap and reputable interest rates that have been in the profession for many years, people are trusted and called with high quality pawn service in Ha Noi & tphcm.
Since its founding, chovayhanoi has been known and trusted by many customers. By the quality of attentive service and the mind, diverse services. Especially interest rates always remain extremely competitive. Below will be specific information on the type of loan pawn you should know.
1. 

Car pawn
Currently there are many individuals and organizations that lend money in the form of car loans. Also known as car holding, because this form of loan is very simple and compact. And especially it is very prestigious for banks.
If an individual wants to use a car as a collateral to borrow money, the car owner should have the following conditions:
Identity card of pawnbroker
Full sheet of car (property of the person holding)
Permanent residence (both photocopies and originals for ease of comparison)
Temporary residence, temporary absence if you are a foreigner
Certificate of marital status (if married or divorced)
2. Pawn home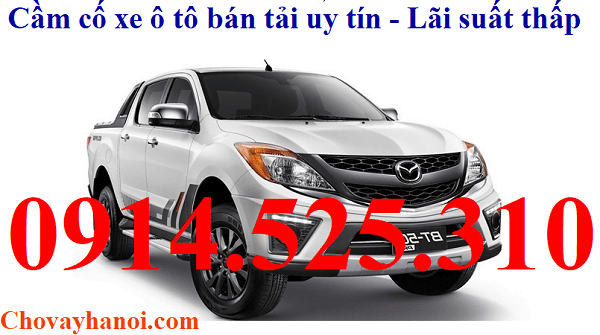 A lot of people choose to use mortgage loans by holding a red book. This way has a very attractive advantage. That borrower can optionally choose the loan amount that is appropriate to his or her affordability.
Especially when coming to camdohanoi, the amount of money you can borrow will be up to 80% of the real value of the red book. The following will be the necessary procedures.
Copy of permanent residence book
People's identity card of the borrower
Red book and certificate of marital status (if any)
3. Pawn of paid car
Is a prestigious and long-term business establishment in Hanoi. Chovayhanoi.com is always ready to handle all cases of loans. If your collateral is an installment car at the bank. You are assured because we have a car service with installment payment.
4. How much interest pawn
For interest rates calculated daily are usually valuable assets such as cars, houses …
Often these assets hold time can be a day, a week, a month …
Eg you want to hold a car for 300 million VND for a fee of 2 thousand dong a day and a pawn time is one week
We calculate: 300 million / 2k / 1 day
With 300 million principal and interest is 2k / 7 days = 4 million 2 The total amount you have to pay for the pawn shop owner is: 304,200,000vnd
Recently, the reference information about high quality pawn service in Ha Noi & tphcm of chovayhanoi. For more details about our service.